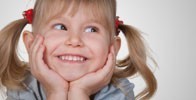 Certified Specialists in Pediatric Dentistry

Dr Kika, Dr Chan, Dr. Jamieson and their staff provide the latest dental procedures and techniques for children in a safe, fun and nurturing environment.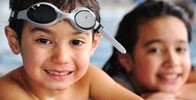 How Old Should My Child Be?

Experts agree - your child's first dental visit should be scheduled around their first birthday. This provides your child an opportunity to get to know and become comfortable with the doctor and his or her staff.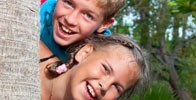 Your Child's Dental Health is Important

The most common chronic childhood disease in America is tooth decay. Many studies have been conducted on the importance of starting children early with good dental hygiene.
Holly Tree Dental's Vision

Our goal is to offer high quality dental care to our young patients in a nurturing and supportive environment. We strive to make our patients as comfortable as possible in our dental practice. For some children, this is as simple as a reassuring voice. For others, sedation is utilized to alleviate their fears regarding dental treatment. For a select few, general anesthesia may be required to perform necessary dental treatment.
Fear-Less Dentistry
Many children dread going to the dentist. Holly Tree Dental understands and will help alleviate your fears. We provide exceptional dental care in a comfortable and friendly environment. We've treated many patients who have:
Not been to the dentist in years.
Had bad dental experiences.
Problems getting numb.
Extensive dental problems
Something to Smile About!
Using a combination of exceptional dental care and experienced staff, we partner with our patients to provide the healthiest, most beautiful smiles modern dentistry can offer. We provide:
Brighter, Healthier Smiles
Emergency Appointments
Warm, Supportive Staff
Whiter, Brighter Smiles
Dr. Kika, Dr. Chan, and Dr. Jamieson have extensive experience in the latest techniques in pediatric dentistry and have helped thousands of patients achieve a healthy smile. We are pleased to offer an extensive range of safe, aesthetic, completely natural looking solutions to discolored, misshapen or missing teeth. We take great care in creating a healthy smile for your child.
You'll be glad you found us!
Serving Nanaimo, Courtenay, Campbell River, Comox, Vancouver Island, and surrounding areas.